Wine & Cheese Reception
Unwind at our Wine & Cheese reception, Thursday, January 28th, 2015 at 6pm.
In addition to a motivating keynote speaker you will have the opportunities to try out assistive technologies, mingle with students and colleagues from all over, reflect and envision what UDL and accessibility mean in your world. Consider:
One in five Albertan lives are affected by a disability.
If you find someone uses broken English, it means they know another language first.
Does online & digital mean accessible?
How do you benefit from universal design?
What are the variable elements in your classroom?
Viviane Forest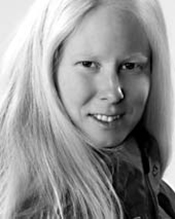 We have the distinct pleasure of having a Canadian sport hero who has never let the toughness of the journey hold her back, she has never let excuses get in the way, and she is joining us at Impact UDL to share her message that "Failure is Not an Option".
Viviane Forest is one of Canada's most decorated Paralympic athletes, who, after a career as a national Goalball player, she transitioned to compete for Canada in alpine ski racing.
At the Vancouver 2010 Paralympic Winter Games Viviane won medals in all five Paralympic ski-races. Bronze in Giant Slalom, Silver in Super-G, Slalom and Super Combined and Gold in the fastest race of all, the Downhill.
Combined with her two Paralympic gold medals in Goalball from the Sydney 2000 and Athens 2004 Paralympic Summer Games, Viviane is the first Canadian female to win Gold at both Summer and Winter Games (Paralympian or Olympian). She has 7 medals in total in addition to World Cup, Chrystal Globe and World Championship Titles.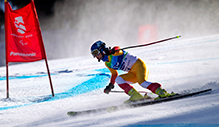 Being a natural athlete is just part of what drives this legally blind super-charger in sport and life. Viviane, with 4% vision, led by her sighted guide races down snow packed mountain slopes of the world at over 100 km/hour. She has a humorous yet touching approach to life that you do not want to miss.
December 16, 2015 by Student & Academic Services